GP of Qatar: Bagnaia Secures Second Place in an All-Ducati Podium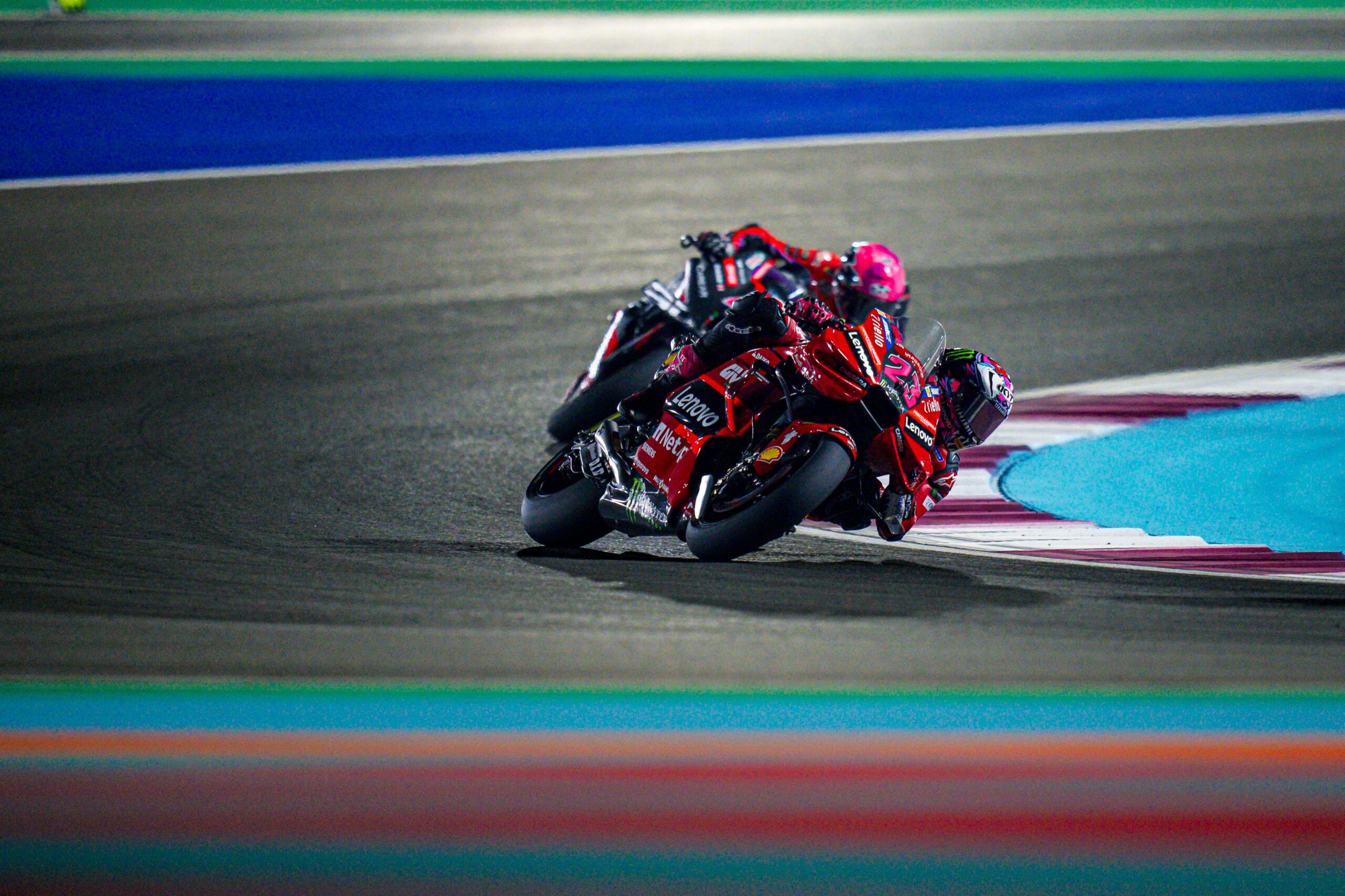 Francesco Bagnaia, representing the Ducati Lenovo Team, secured a critical second-place finish at the Lusail International Circuit in Qatar's MotoGP Grand Prix. Battling Fabio Di Giannantonio from Gresini Racing, Bagnaia's performance has increased his lead in the MotoGP world title race to 21 points over Jorge Martin of Pramac Racing, with the season's finale in Valencia still on the horizon.
Race Highlights
Bagnaia, starting from the second row, quickly took the lead in the first corner. He maintained a strong pace throughout the 22-lap race, leading comfortably until Di Giannantonio challenged him in the final laps. Despite an intense moment caused by Di Giannantonio's slipstream, Bagnaia managed to secure the runner-up spot, marking his 14th podium finish of the season.
Bastianini's Remarkable Comeback
Enea Bastianini, also of the Ducati Lenovo Team, demonstrated remarkable skill by climbing from fifteenth to eighth place. His pace in the race's latter half was outstanding, setting the fastest lap twice and establishing a new record on the final lap. Bastianini played a crucial role in aiding Bagnaia by overtaking Martin in the race's later stages.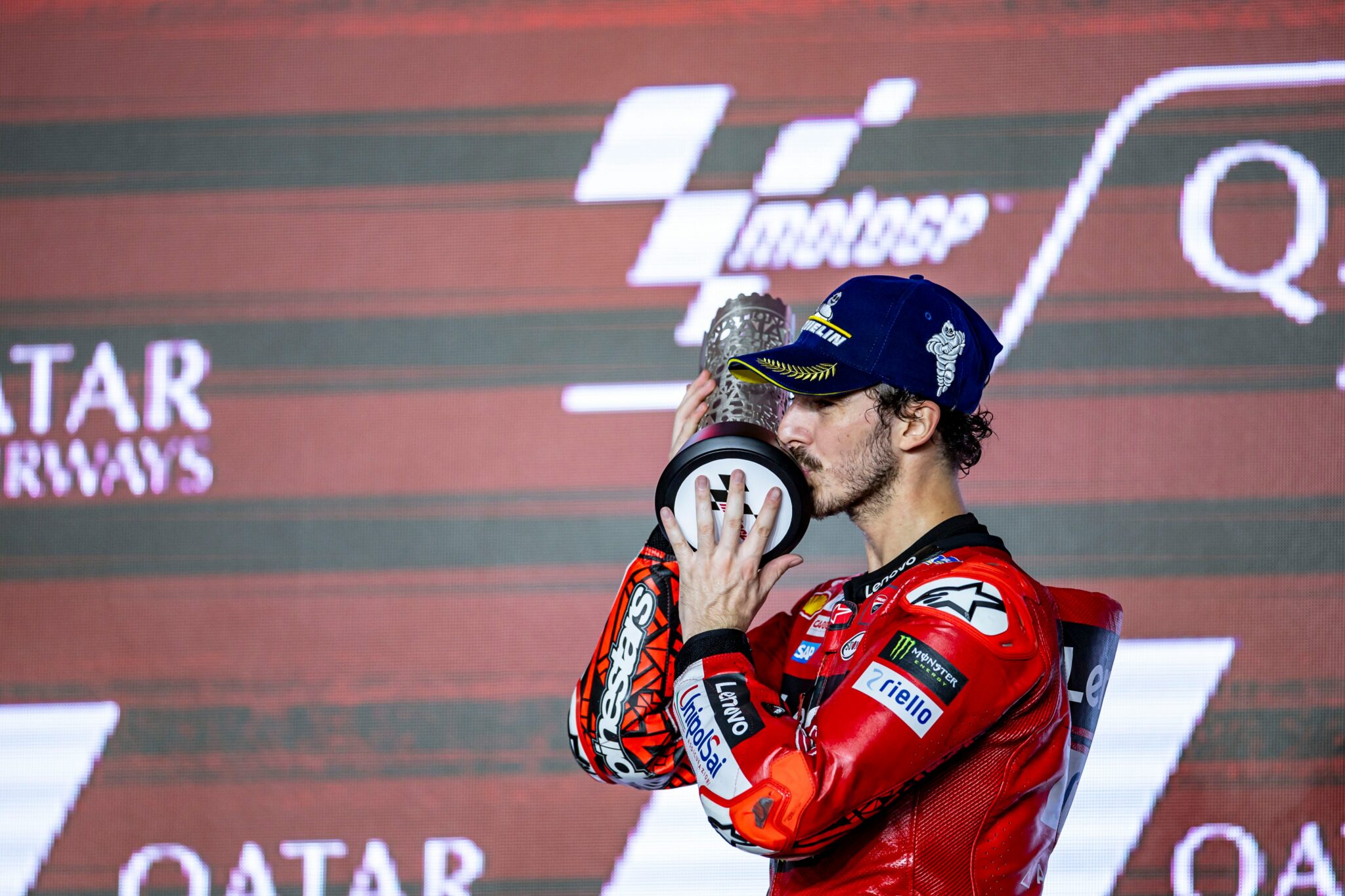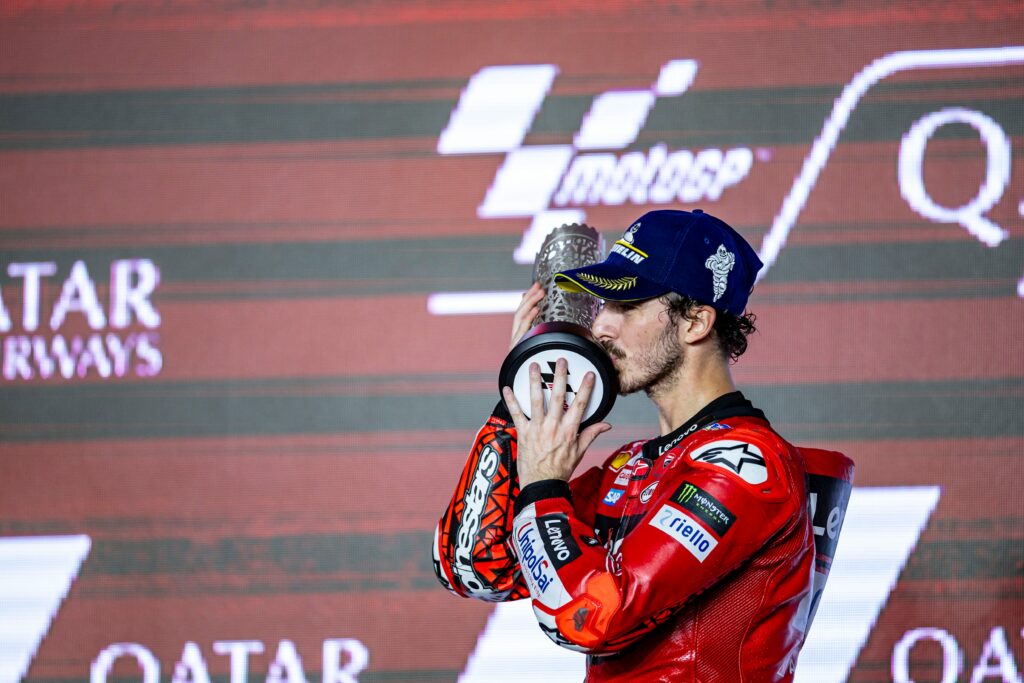 Riders' Reflections
Bagnaia expressed satisfaction with his performance, acknowledging the gap in the championship and his recovery from a near mishap. Bastianini, while pleased with his race day performance, reflected on the overall challenging weekend and his late arrival to competitive speed.
Looking Ahead to Valencia
The MotoGP World Championship's final round, the Valencia Grand Prix, is scheduled to take place at the Ricardo Tormo Circuit in Cheste from November 24-26, promising an exciting conclusion to the season.