Revolutionizing Motorcycle Stability with AI Technology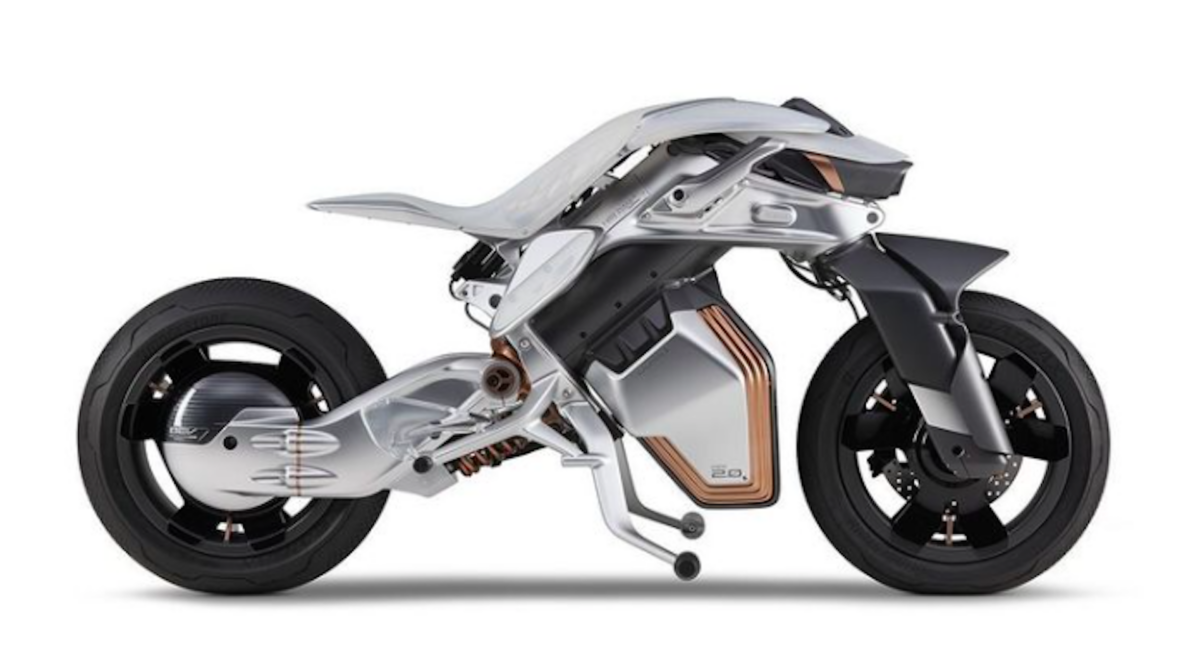 Imagine a world where motorcycles no longer require kickstands or a rider's foot to stay balanced when stationary. This dream is becoming a reality, thanks to the innovative efforts of Japanese and Indian brands in their development of artificial intelligence (AI) based technology designed to secure stabilization for two-wheelers at any speed – even when completely stopped. Soon, we might witness our motorcycles standing effortlessly on their own.
Tapping into the Power of Artificial Intelligence
The marriage between motorcycles and AI has yielded astonishing results in recent years, shaping a new era of transportation that can be profoundly more safe and efficient. Known for pushing boundaries, Yamaha has unveiled a prototype demonstrating this cutting-edge concept which promises to redefine the way we perceive motorcycle stability.
Japan Mobility Show 2023: Glimpse into the Future
At the forefront of reimagining motorcycle technology, Yamaha showcased its prototype at the Japan Mobility Show 2023. Garnering significant attention and awe from attendees, there is little doubt that these developments will continue to evolve rapidly before hitting production lines and store shelves within the next few years.
Enhanced safety: Keeping a motorcycle stable at a standstill is crucial for rider safety. The introduction of AI-based stabilizing technology adds a layer of support and protection by preventing potential falls and injuries caused by losing balance while parked or idling.
Improved convenience: The need for kickstands may become obsolete as motorcycle owners can rely solely on the self-stabilization system provided by AI. Say goodbye to the days of awkwardly positioning your bike and hoping it does not topple over while you are away!
Innovative design: With the AI-based support system in place, motorcycle designs can be further streamlined, adding a futuristic and clean aesthetic to these modern machines. Taking into account functional aspects like weight reduction and fuel efficiency, this will undoubtedly open up a world of possibilities for manufacturers and riders alike.
Anticipating Future Developments
Although it is impossible to predict precisely how the motorcycle industry will evolve as we continue to explore the potential of AI, one thing is certain: we are not at the peak just yet. With new advancements constantly emerging and expanding our understanding of what AI technology can achieve, there is no doubt that the future will hold many surprises.
Potential Applications for AI-Stabilized Motorcycles
The revolutionary impact of AI stabilization systems goes beyond ensuring an upright idle; they may also have real-world practicality and benefits for various sectors within society:
Military/Police usage: Tactical mobility often requires rapid stops and swift take-offs, especially during high-pressure scenarios. Implementing AI-technology on military/police motorcycles would significantly enhance riders' safety and stability with quicker response times in the field.
Differently-abled riders: Stabilization technology would create equal opportunities for those with mobility limitations to use motorcycles, making transportation more accessible and enjoyable for all, at the same time promoting smoother and safer rides.
Last-mile delivery services: As e-commerce and "gig economy" businesses soar, so too does demand for efficient conveyance methods. Motorcycle delivery drivers could see improved safety, reduced risk of falls, and fewer issues when parked with AI-assisted two-wheelers tailored to their unique logistics needs.
Motorcycle Stability: On the Brink of Transformation
In conclusion, as AI technology advances and its integration into motorcycles becomes more seamless, we cannot help but feel a sense of excitement at the impending revolution in motorcycle stability. The combination of improved safety, convenience, and design will undoubtedly bring sweeping changes to both the production and riding experience – redefining the world of two-wheeled transport for generations to come.