Tracker announced as the Title Sponsor of the Kawasaki British Superteen series!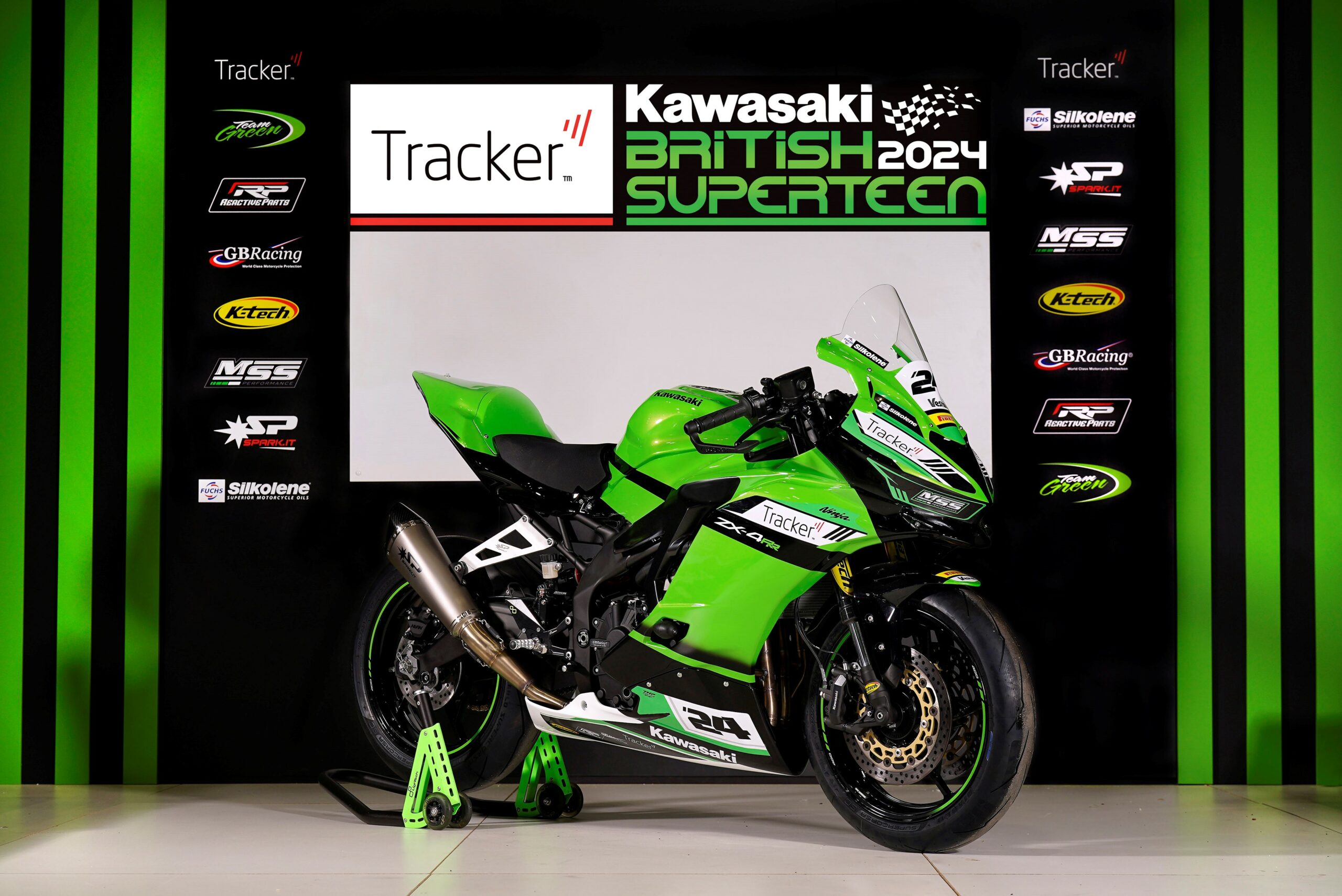 Kawasaki UK is excited to be welcoming the UK's leading stolen vehicle recovery (SVR) specialist, Tracker Network U.K., as the Title Sponsor of the all-new one-make series, the Tracker Kawasaki British Superteen Championship.
About the Series
First announced in July, the series is designed to provide a valuable stepping stone for young riders, with each entrant racing the all-new Kawasaki Ninja ZX-4RR. After a series of test sessions at the final rounds of the British Superbike Championship, combined with rave reviews of the bike in the press, grid spots are filling up fast ahead of the opening round at Oulton Park in May.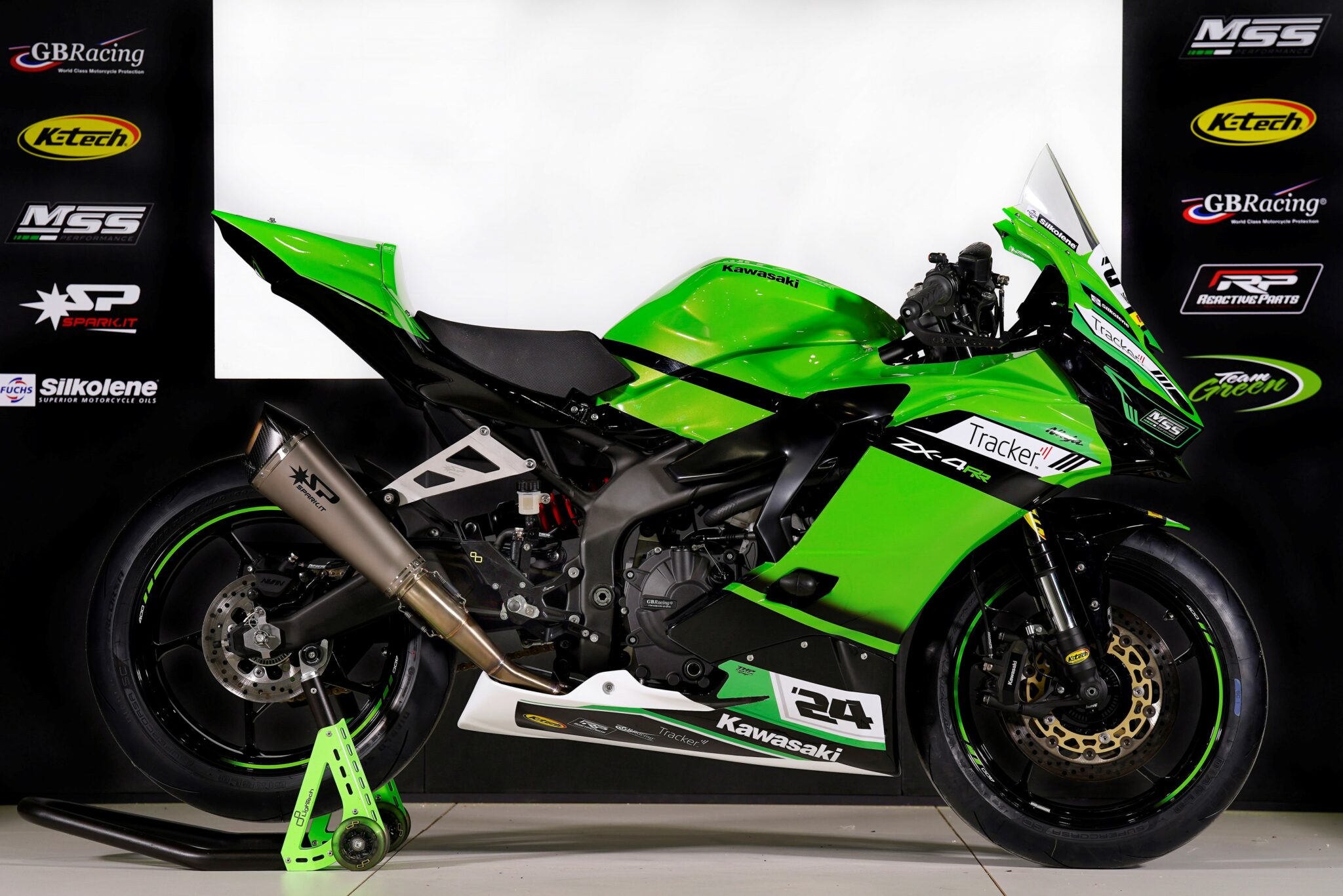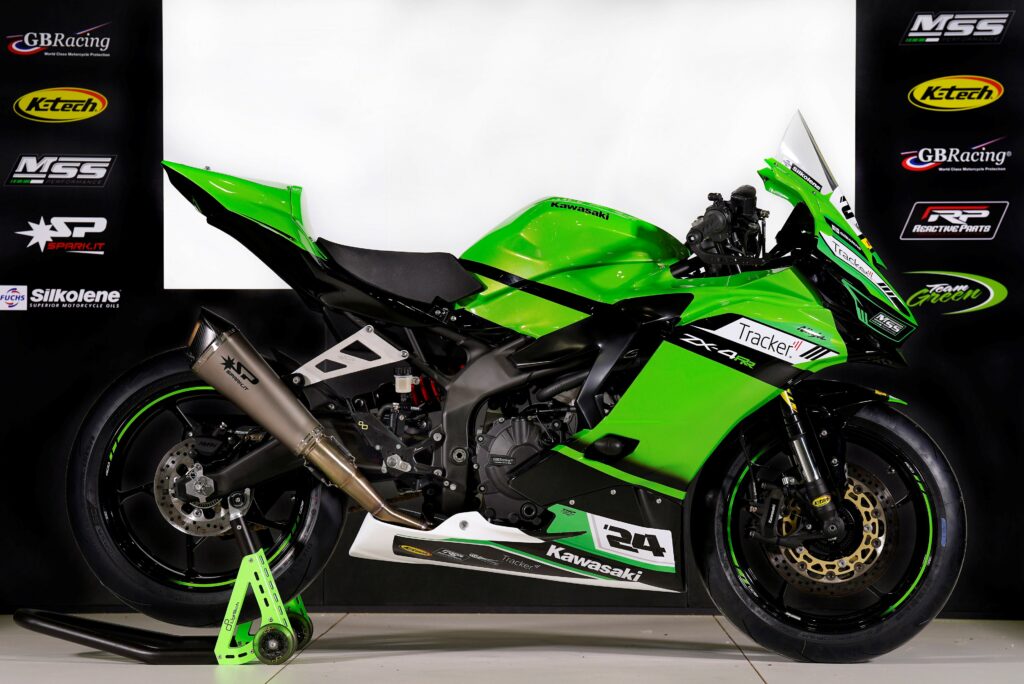 Tracker's Role and Offerings
Alongside prominent branding on each Superteen bike, in turn raising awareness of its offering to the next generation of riders, Tracker has also become an official partner of Kawasaki UK. This exciting collaboration enables all new Kawasaki owners to purchase Tracker Vantage – the ultimate defence in the event of bike theft – through their local Genuine Kawasaki dealer.
Tracker Vantage boasts integrated GPS technology supported nationwide by UK police forces. In addition to its unique police partnership, Tracker offers its customers a wide range of security features including geofence alert, bike down safety feature and movement alert. Customers choosing to equip their new Kawasaki with Tracker Vantage will also enjoy lower premiums when purchasing through Kawasaki Insurance.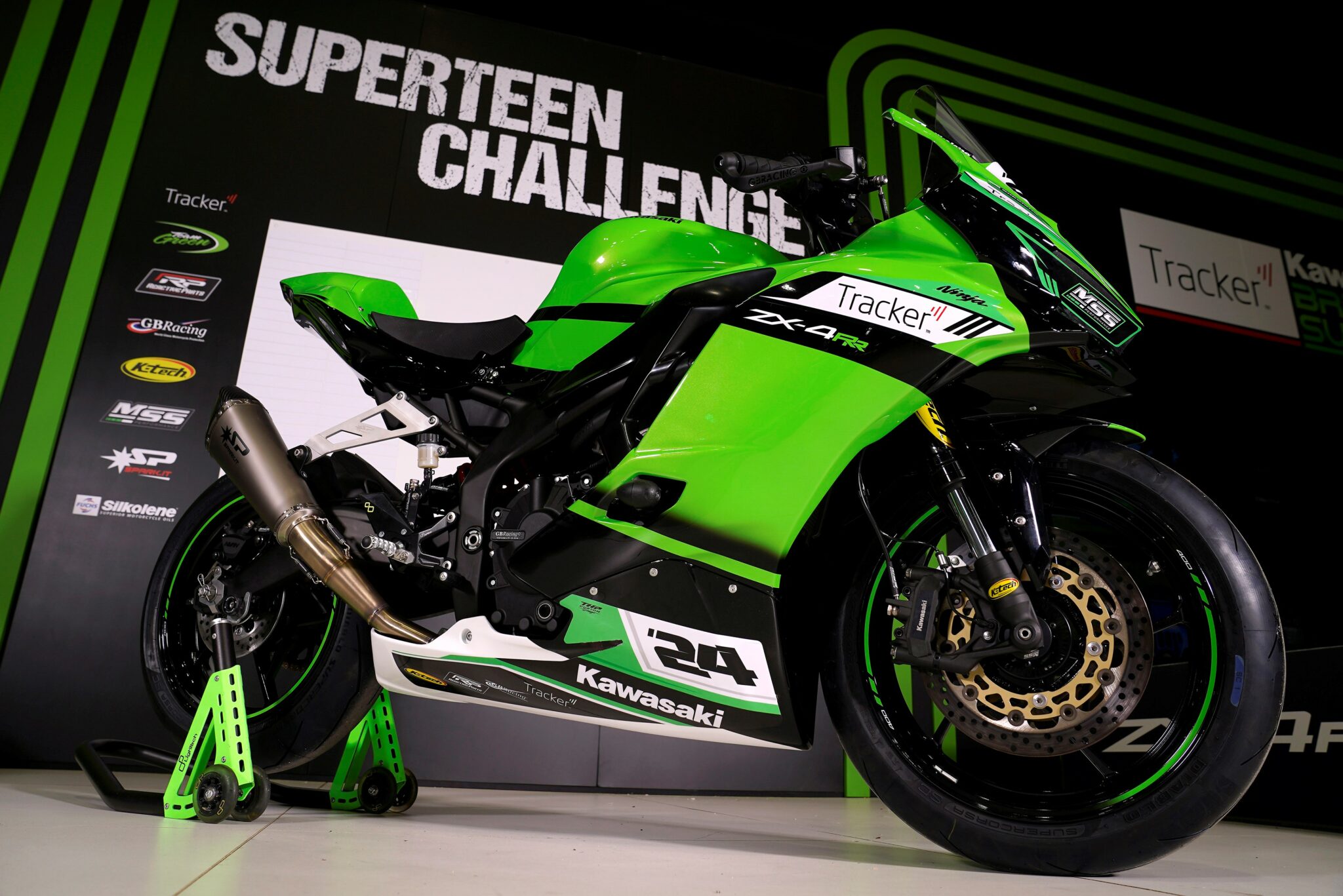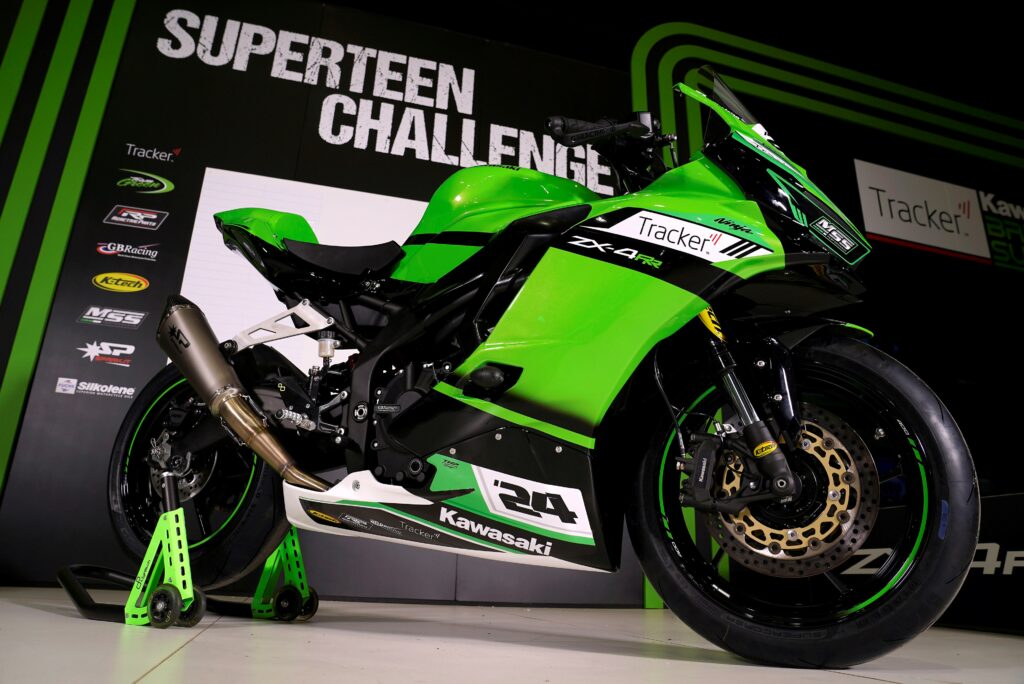 Statements from the Partners
Mark Rose, Managing Director at Tracker:
"We have been protecting riders for decades against the risk of theft. Our stolen vehicle recovery solutions won't prevent a bike from being stolen but it will significantly improve the chances of it being quickly located by the police and returned to its rightful owner. We are thrilled to not only have this opportunity to showcase our brand to track side enthusiasts during the series but also partner with Kawasaki UK to safeguard its customers."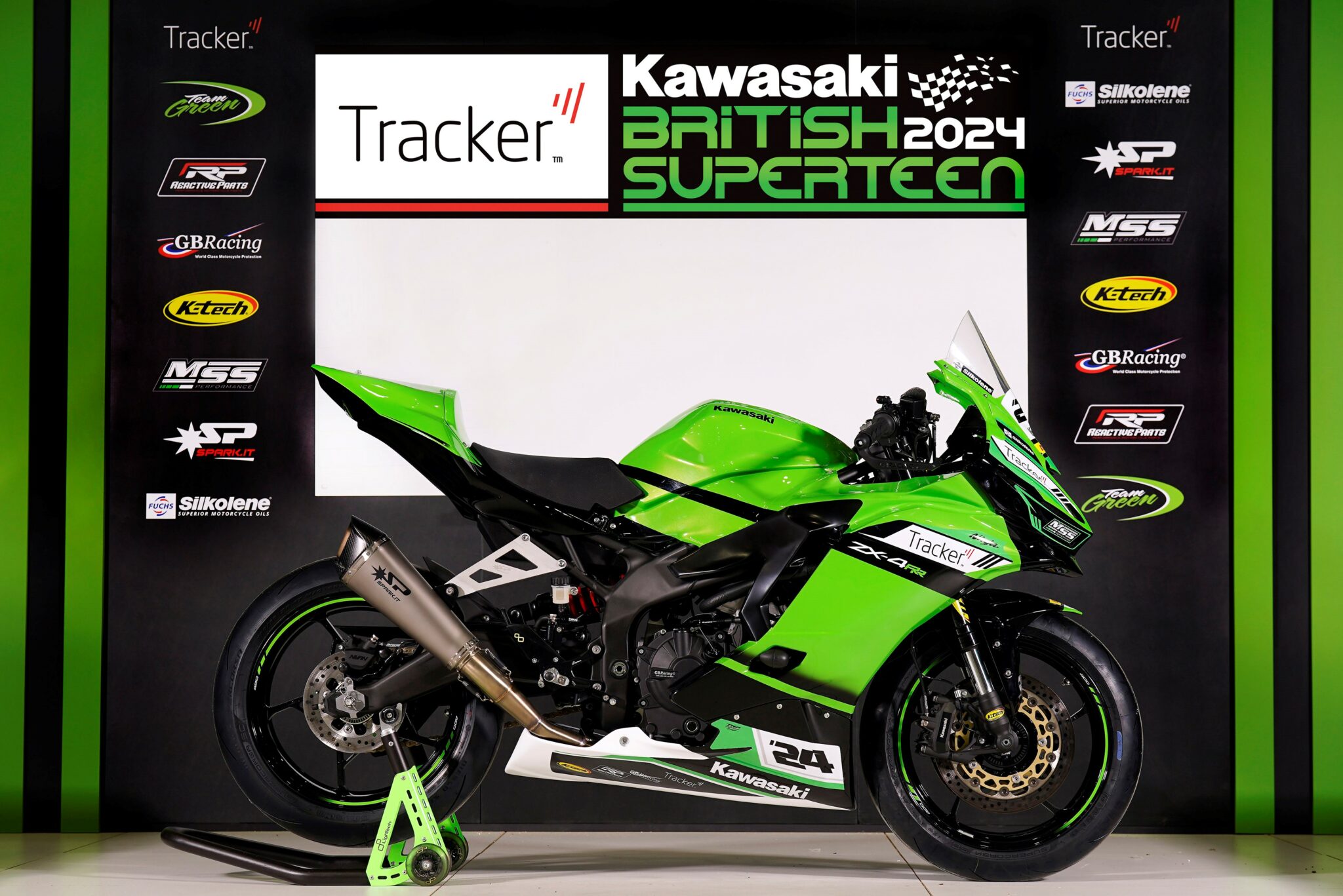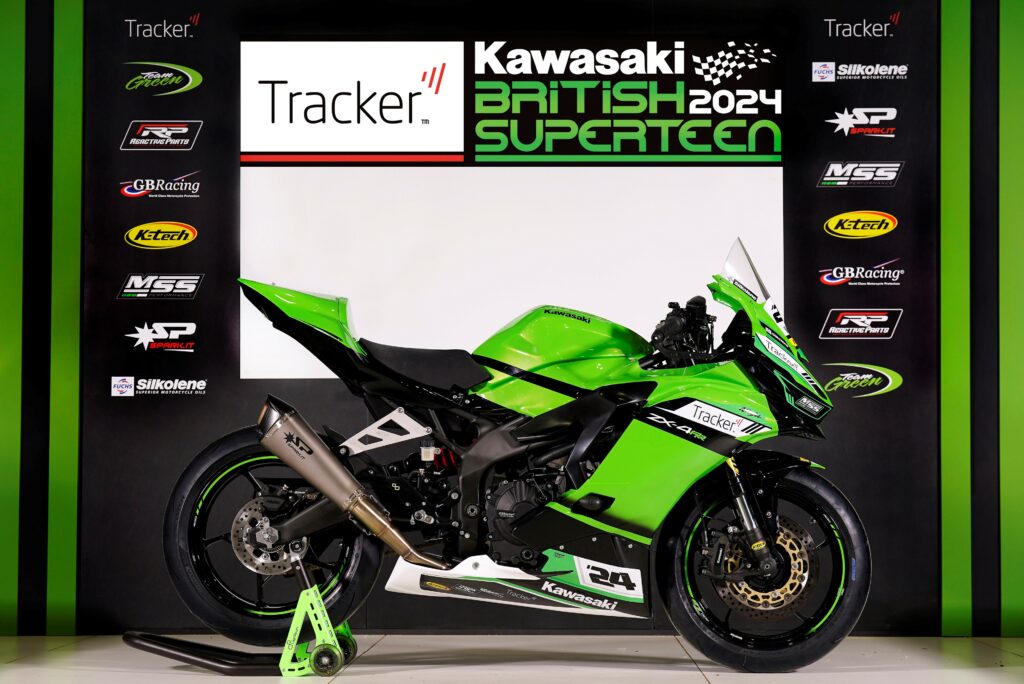 Ross Burridge, Head of Marketing & Racing Department at Kawasaki UK:
"We are delighted to welcome Tracker as the title partner of our new series and also to Kawasaki UK. We are really excited about the Superteen Championship in 2024 and look forward to seeing a packed grid of riders all on board our Ninja ZX-4RR machines with the Tracker logo sitting pride of place on each bike. We also fully endorse their fantastic SVR solution, which will be available to purchase with your new Kawasaki at every genuine dealer."