Ducati Sparkles at Motorcycle Live 2023: A Showcase of Innovation and Adventure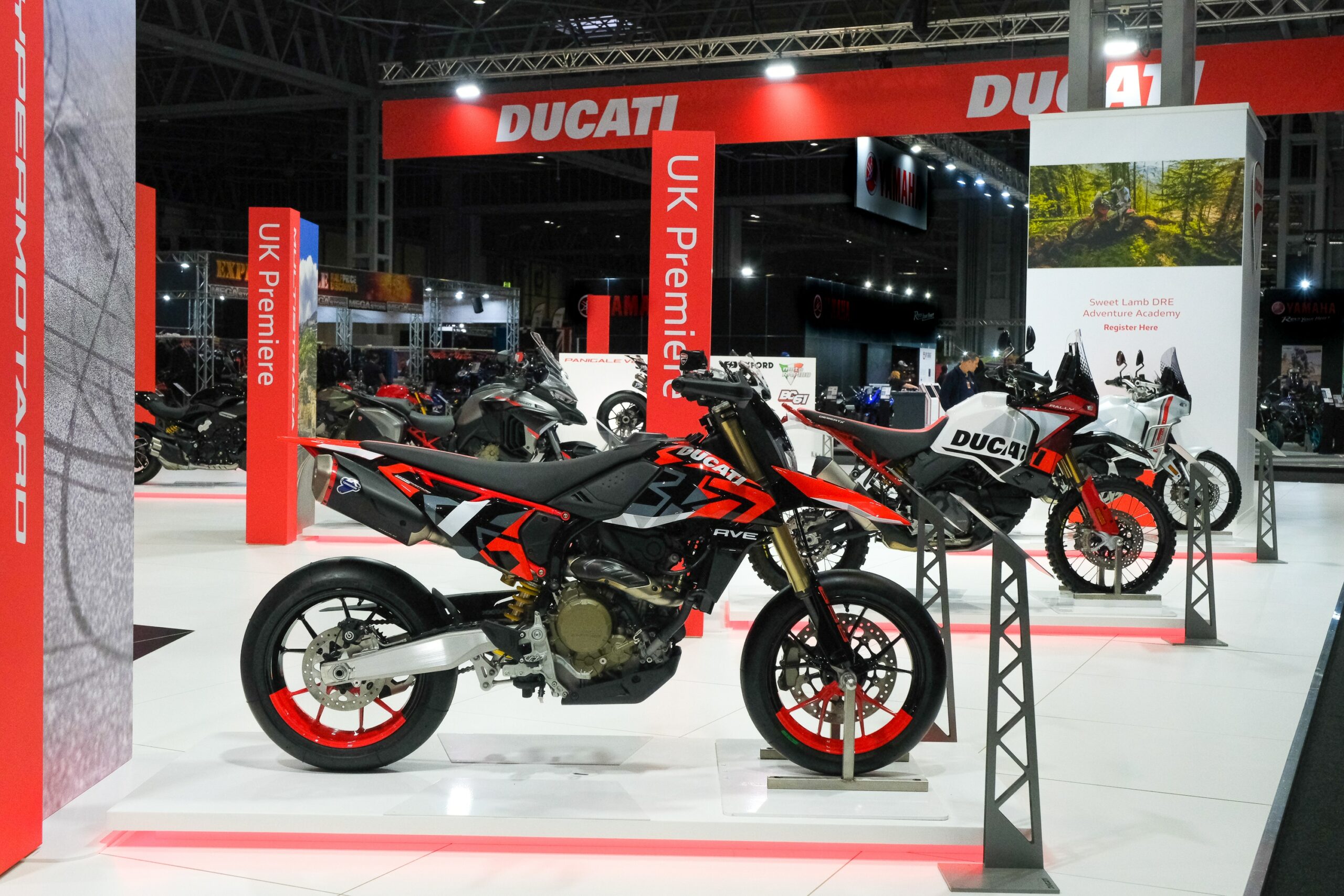 Ducati has unveiled its highly anticipated 2024 models at the NEC, Birmingham. The lineup, led by the versatile Multistrada V4 S Grand Tour and the adventurous Desert X Rally, represents the brand's forward-thinking design and technology.
Introducing the DRE Adventure Academy UK
In a significant expansion of its experiential offerings, Ducati, in partnership with Sweet Lamb, has launched the Ducati DRE Adventure Academy in the UK. This new venture is aimed at enriching the skills of adventure riding enthusiasts using Ducati's state-of-the-art motorcycles.
Celebrating Ducati's Racing Triumphs
Ducati's racing prowess is prominently featured at the exhibition, with championship-winning bikes and celebrated riders sharing their victorious experiences. The presence of these racing legends and their machines highlights Ducati's dominance in the racing world.
Ducati Unica: Customization at Its Peak
The Ducati Unica project showcases Ducati's commitment to individuality and craftsmanship. This unique program allows enthusiasts to work hand-in-hand with Ducati designers to create their own bespoke motorcycles, emphasizing the brand's focus on exclusivity and personal expression.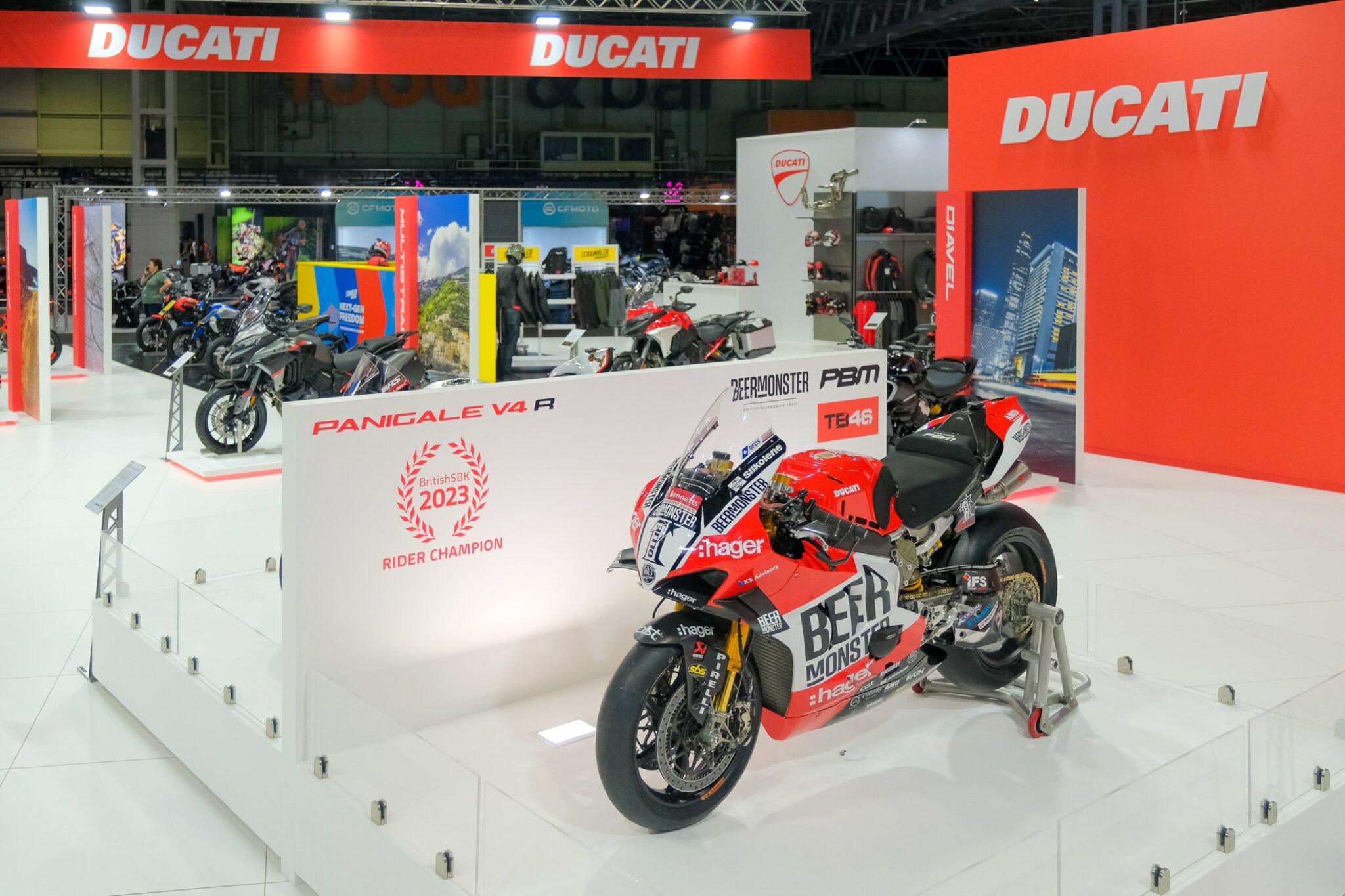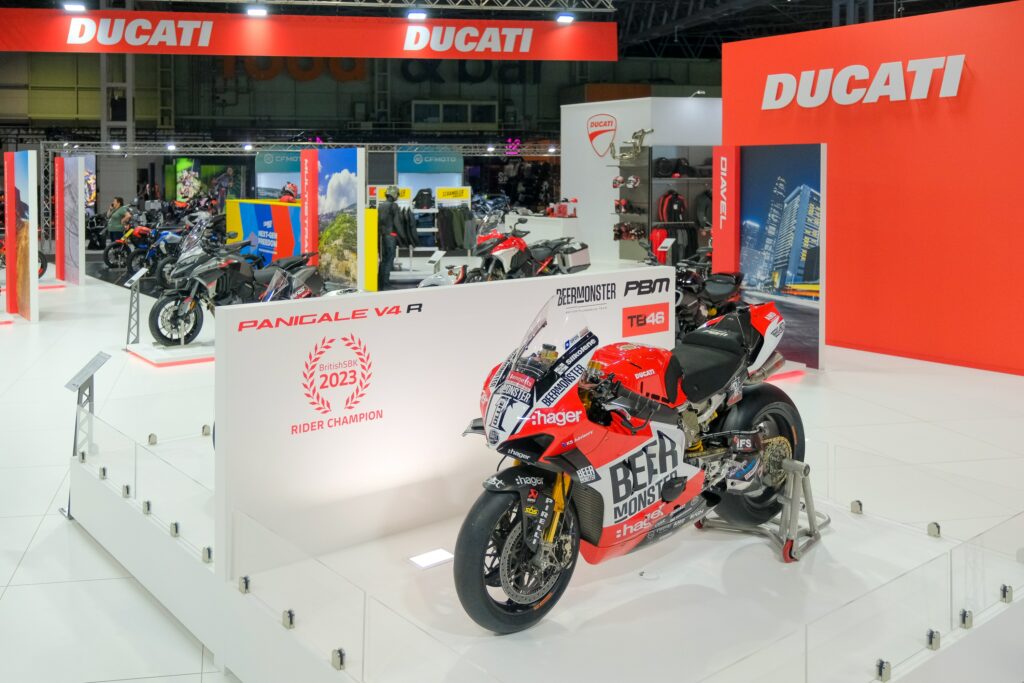 A Message from Ducati's Leadership
Fabrizio Cazzoli, Ducati UK's Managing Director, shares his excitement for the new lineup and initiatives. He emphasizes the importance of these developments in enhancing Ducati's brand experience and its commitment to delivering unique and unforgettable moments to Ducatisti around the world.
Conclusion: Ducati's Ongoing Legacy
Ducati's presence at Motorcycle Live 2023 reinforces its position as a leader in innovation, adventure, and racing. With its latest models, the Ducati Unica customization program, and the introduction of the DRE Adventure Academy, Ducati continues to inspire and excite motorcycle enthusiasts worldwide.