Fifth Place for Bagnaia in the Sprint Race in Qatar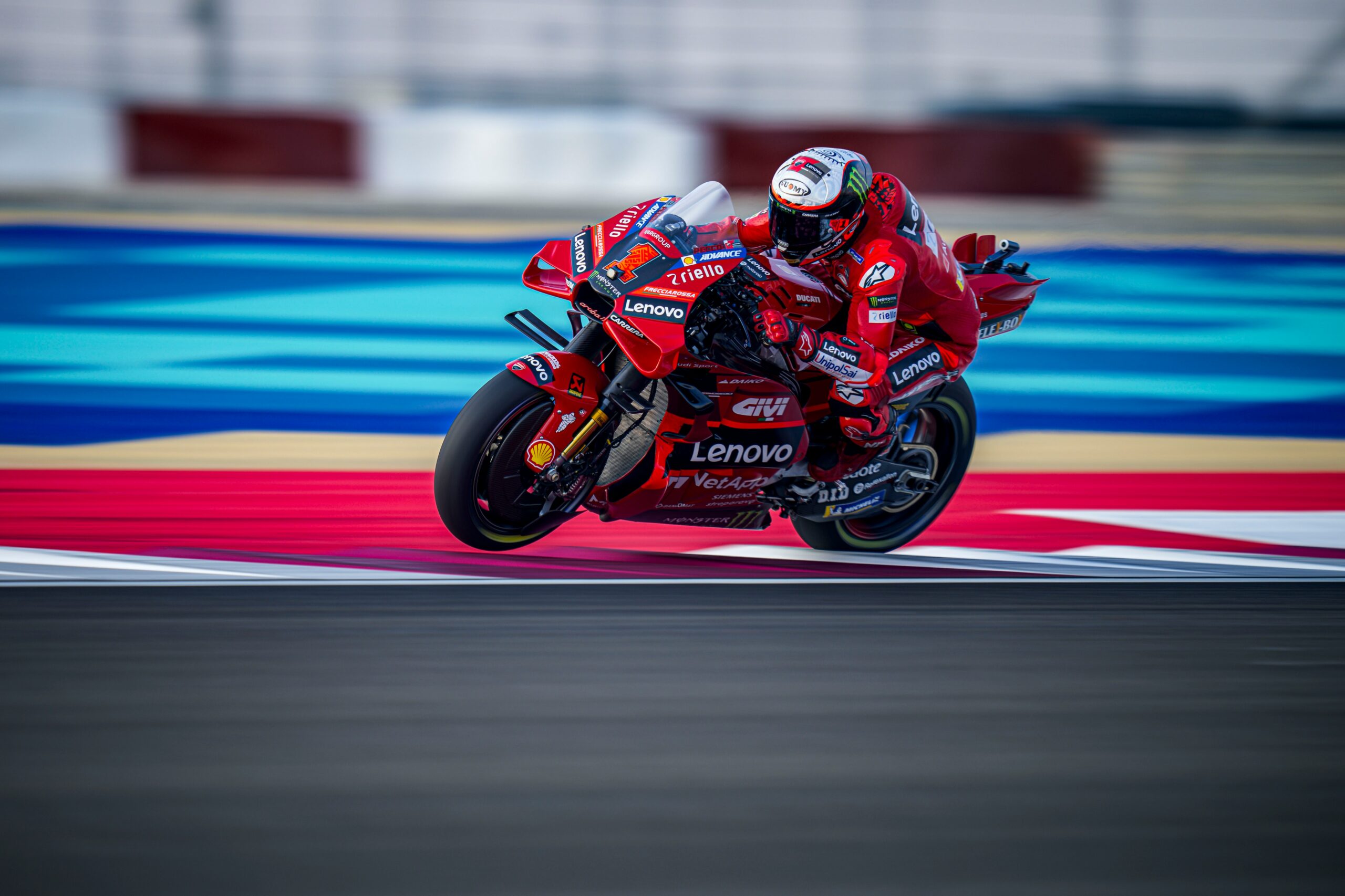 Bastianini caught up in a first-lap incident, ends in twentieth place.
Ducatis Dominate the Top-5
At the Lusail International Circuit, five Ducatis secured positions in the Top-5. Francesco Bagnaia, representing the Ducati Lenovo Team, finished in fifth place in the 11-lap Qatar GP Sprint race.
Bagnaia's Performance
Starting from the second row after qualifying fourth, Bagnaia lost ground in the initial turn and eventually settled for fifth. Despite this, he maintains a 7-point lead in the title race, with upcoming races in Qatar and Valencia.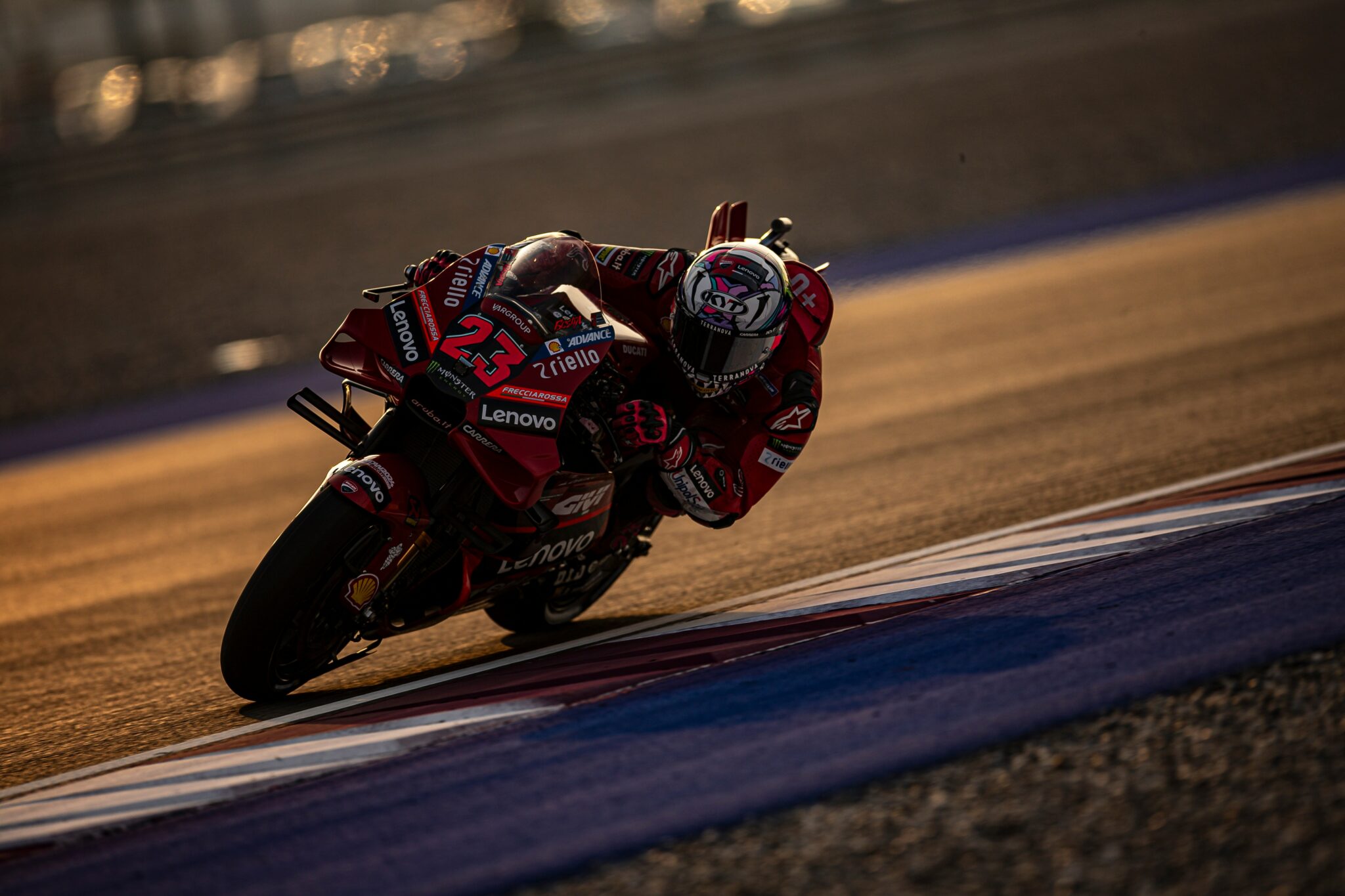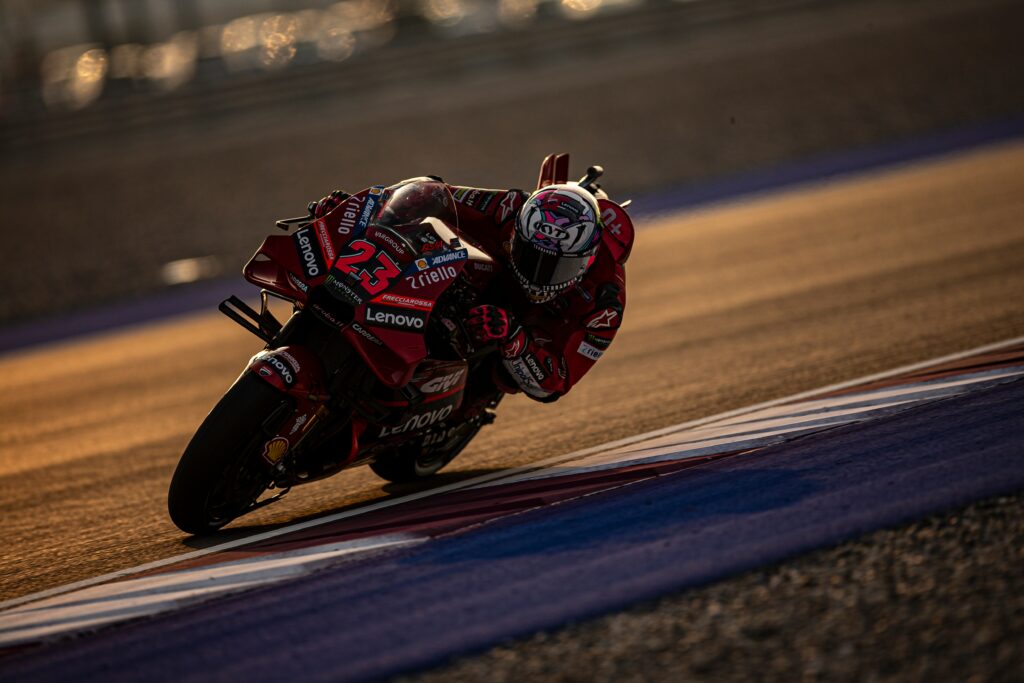 Bastianini's Misfortune
Teammate Enea Bastianini, starting 15th, was unfortunately involved in an incident with Aprilia riders, finishing twentieth. He looks to improve his edge grip in the upcoming race.
Statements from the Riders
Francesco Bagnaia reflected on his performance and remains optimistic about his chances in the upcoming race, citing a good pace. Enea Bastianini, despite the day's challenges, expressed his desire to step forward in the next race, focusing on improving grip.
Looking Ahead to the Grand Prix of Qatar
The Ducati Lenovo Team riders are set to participate in a ten-minute warm-up on Sunday at 15.40 local time, with the Grand Prix of Qatar, a 22-lap race, scheduled to start at 20.00.