Introducing the Velocifero Race-X Electric Motorcycle: Scrambler Style Meets Efficiency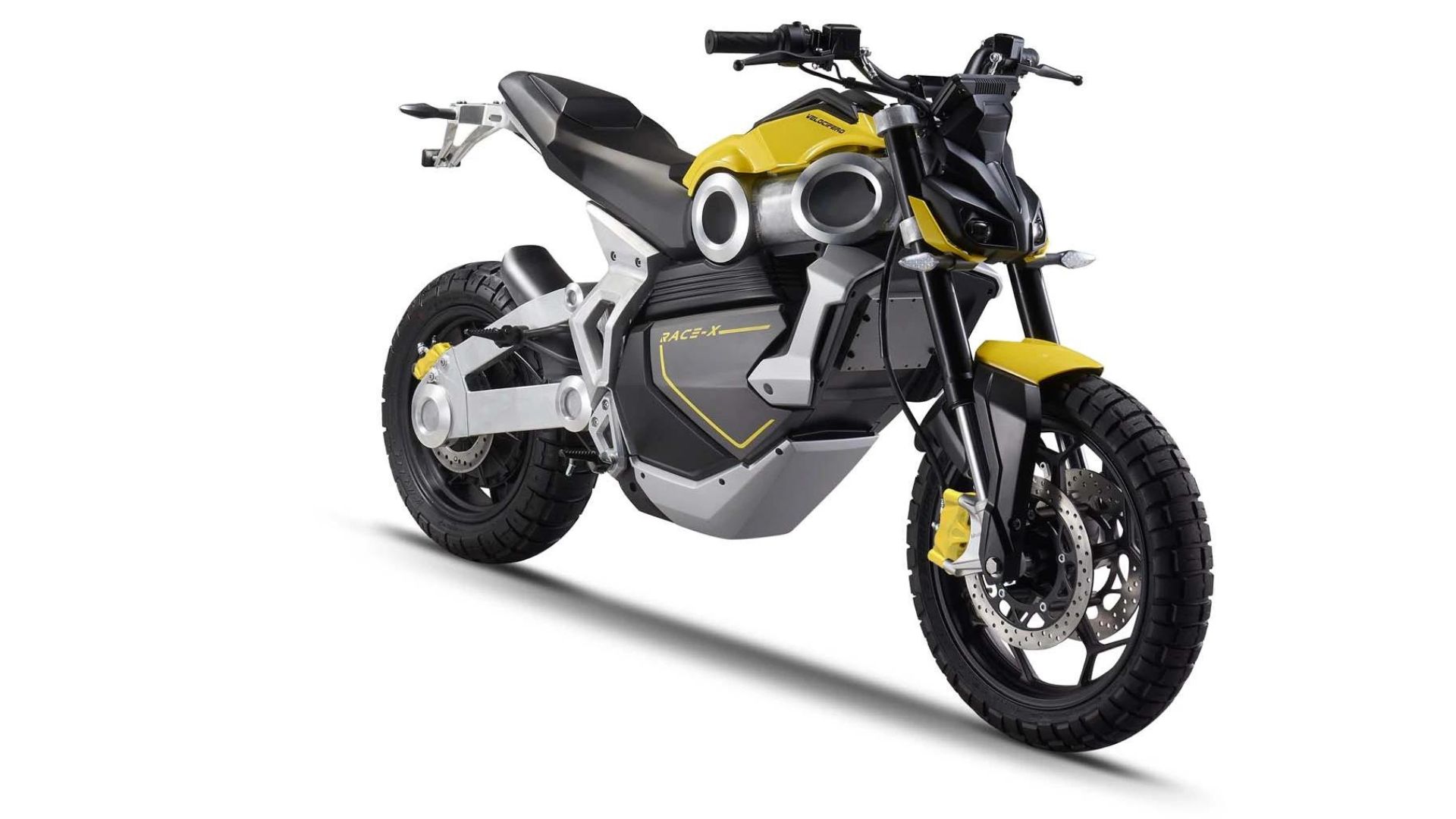 A New High-End Electric Offering in the Market
The world of electric motorcycles just got an exciting new addition with a touch of scrambler inspiration. Set to make its debut in March 2024 is the Velocifero Race-X, an electric motorcycle equivalent to 125cc combustion engine bikes and designed by the renowned Alessandro Tartarini. Founded by Tartarini himself, the Velocifero brand has quickly made a name for itself by specializing in innovative and stylish electric vehicles.
Illuminating Features to Match Its Performance
One notable aspect that sets the Race-X apart from other electric motorcycles are its impressive list of features. With its inverted fork and monoshock rear suspension, this high-end bike offers excellent handling capabilities. Additionally, it comes with 17-inch and 15-inch spoke wheels and specially designed Pirelli Scorpion Rally STR knobby tires for optimal grip.Race-X goes above and beyond when it comes to stopping power as well, boasting oversized dual 320 mm front disc brakes complemented by radial calipers and four pistons. The combination of these high-performance features enables the motorcycle to reach a top speed of 110 km/h.
Lighting the Way Forward
Equipped with full LED lighting, the Race-X not only looks fresh but also ensures demand for energy is low and visibility remains clear at all times. To sweeten the deal even further, the model features a dazzling and informative TFT display measuring five inches in diameter and offers a choice of four different riding modes suitable for any adventure on the road.
Availability and Pricing Details Revealed
While the exact distribution information for France remains a mystery, it's confirmed that the Velocifero Race-X will be available for sale in Italy starting March 2024, retailing at €7,600. Potential buyers will have plenty to consider with four color options – yellow, red, white, and gray – to choose from.
Digging Deeper into Race-X's Technical Specs
Looking under the hood, let's explore what makes this motorcycle stand out, by examining its technical specifications:
Motor: Rear-wheel motor – 72V
Power: 7 kW
Torque: 220 Nm
Max Speed: 110 km/h
Battery: Lithium-72V-6,480 Wh-43 kg
Charger: 110-240 V-40A84 V – 2h30 at100%
Range: Up to 170km
Front Suspension: Inverted telescopic fork
Rear Suspension: Double swingarm, central mono-shock
Front Brake: Double 320 mm discs, radial calipers with four pistons
Rear Brake: 225 mm disc, floating caliper
Front Tire: 120/70-17
Rear Tire: 160/60-15
Dimensions (L x W x H): 2,010 mm x 760 mm x 1,120 mm
Weight: 153 kg with battery
Impressive Specifications at a Reasonable Price
In addition to a striking design and performance, the Velocifero Race-X boasts an attractive price with its €7,600 offering. The moderate weight of 153 kg (including battery) makes it a practical option for those seeking efficient mobility without sacrificing style or range – up to 170 km on one charge, in fact!
A Promising Future Ahead for Velocifero Race-X
The addition of this stylish electric motorcycle marks an exciting step forward in the world of two-wheeled electric vehicles. While further details about its distribution are yet to be announced, potential buyers can keep their eyes peeled for more information on Velocifero's website.In the meantime, the Velocifero Race-X proudly stands as a testament to the brand's commitment to innovation and excitement in the ever-growing realm of electric transportation.