Ducati Hypermotard 698 Mono RVE Crowned "Most Beautiful Motorcycle" at Milan Motor Show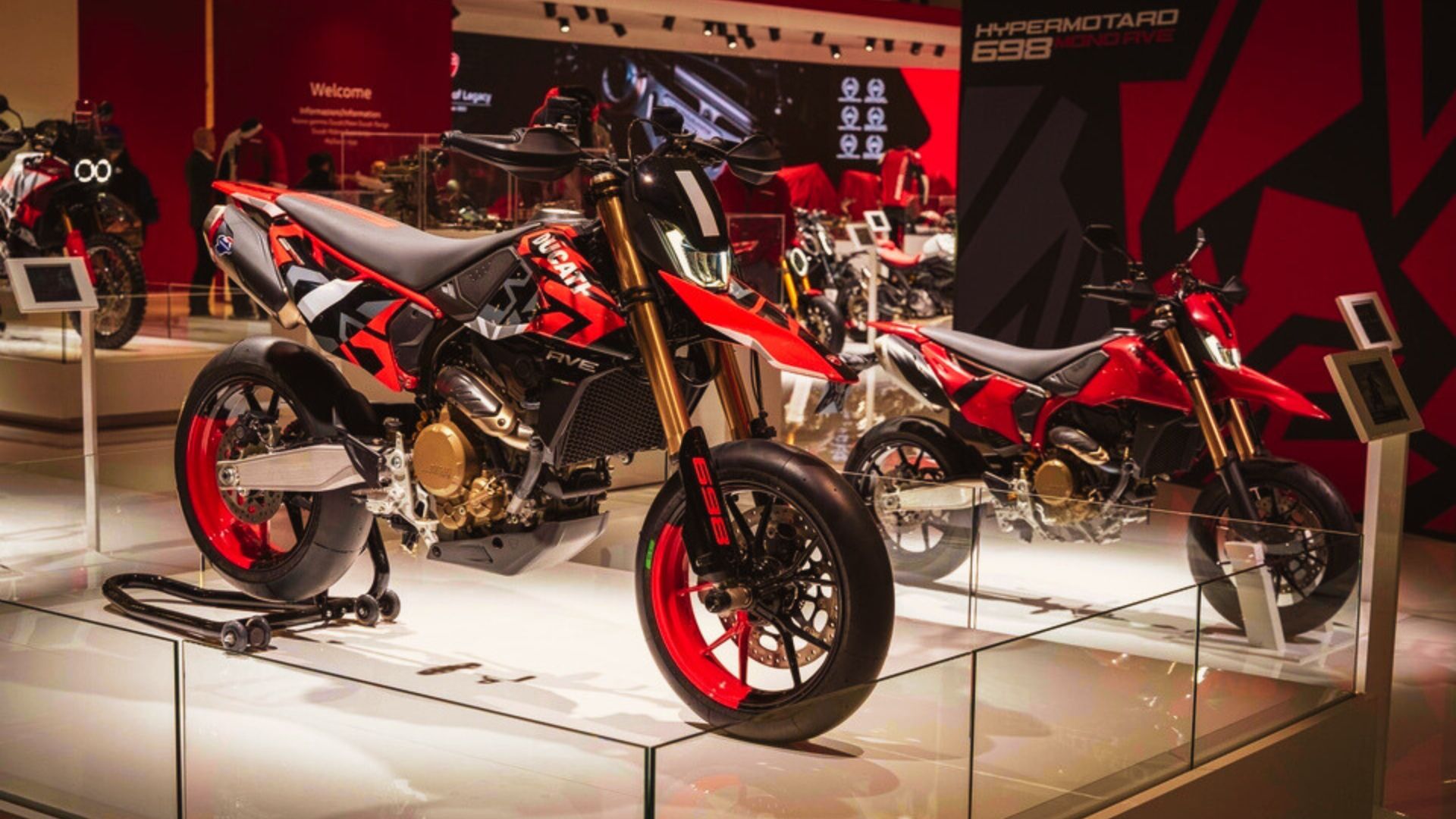 In a prestigious event that witnessed motorcycle enthusiasts from around the globe, the Ducati Hypermotard 698 Mono RVE was voted as the "Moto più bella" or the most beautiful motorcycle at the 2023 Milan Motor Show. Garnering an impressive 35.12% of the total votes, it is the twelfth time a Ducati model has earned this coveted title. Let's dive into the details about this extraordinary two-wheeler and its journey to fame.
A Brief Overview of the Milan Motor Show 2023
The Milan Motor Show 2023 was a spectacular event that showcased some of the most stunning and powerful motorcycles in the world. With more than 25,500 votes cast, the competition was fierce. Various motorcycle brands were vying for the top spot, but it was ultimately the stylish design and outstanding performance of the Ducati Hypermotard 698 Mono RVE that won over the hearts of many visitors.
Highlights of the Ducati Hypermotard 698 Mono RVE
Designed for performance and aesthetics, the Ducati Hypermotard 698 Mono RVE boasts several features that make it stand out from the crowd:
An eye-catching design that showcases Ducati's signature lines and curves
A powerful single-cylinder engine that delivers unmatched speed and agility
Advanced safety features, such as ABS and traction control, to provide riders with peace of mind on the road
An ergonomic riding position for maximum comfort during long-distance journeys
A customizable user interface that allows riders to adapt throttle response, suspension settings, and other aspects of the motorcycle to their preferences
It comes as no surprise that the Ducati Hypermotard 698 Mono RVE stole the show with its stunning design and remarkable performance capabilities.
The Competition at the Milan Motor Show
While the Ducati Hypermotard 698 Mono RVE emerged victorious, it had some stiff competition. Other contenders that attracted a significant number of votes included:
In second place, garnering 19.45% of the votes
With its personal favorite charm in third place, capturing 11.34% of the votes
A non-Italian model making a mark in fourth place, collecting 8.01% of votes
A close race for fifth through tenth place, featuring various outstanding motorcycles from different manufacturers
Despite this challenging lineup, the Ducati Hypermotard 698 Mono RVE's exceptional design and performance allowed it to claim the prestigious title of "Most Beautiful Motorcycle" at the event.
An Ongoing Legacy: Ducati's Dominance in Beauty Contests
This is not the first time a Ducati motorcycle has been crowned the "Moto più bella." The Italian brand has consistently impressed motorcycle enthusiasts with its cutting-edge designs and high-performance models since 2005. With the Hypermotard 698 Mono RVE's latest win, it further solidifies Ducati's position as a frontrunner in motorcycle beauty contests.
Embracing Public Opinion: Interactive Voting Process
What makes the Milan Motor Show's "Moto più bella" contest even more engaging and captivating is the interactive voting process employed by the organizers. Giving visitors the opportunity to vote online and voice their opinions allowed them to feel part of the event and, in turn, provided genuine feedback regarding public preferences and expectations when it comes to motorcycle design and performance.
Looking Forward: The Future of Motorcycle Design
As motorcycles continue to evolve, both aesthetically and technologically, it will be fascinating to observe how future models fare in events like the Milan Motor Show. With growing interest in sustainability, we could witness a surge in electric motorcycles that not only deliver spectacular performance but also exhibit striking designs.
In conclusion, the Ducati Hypermotard 698 Mono RVE's triumph as the "Most Beautiful Motorcycle" at the 2023 Milan Motor Show is a testament to its captivating design and outstanding performance features, further cementing Ducati's legacy as a leading motorcycle manufacturer. As the motorcycle industry progresses, enthusiasts worldwide can look forward to even more breathtaking designs and groundbreaking technology showcased at similar events in the coming years.