Why should you learn to ride a motorcycle?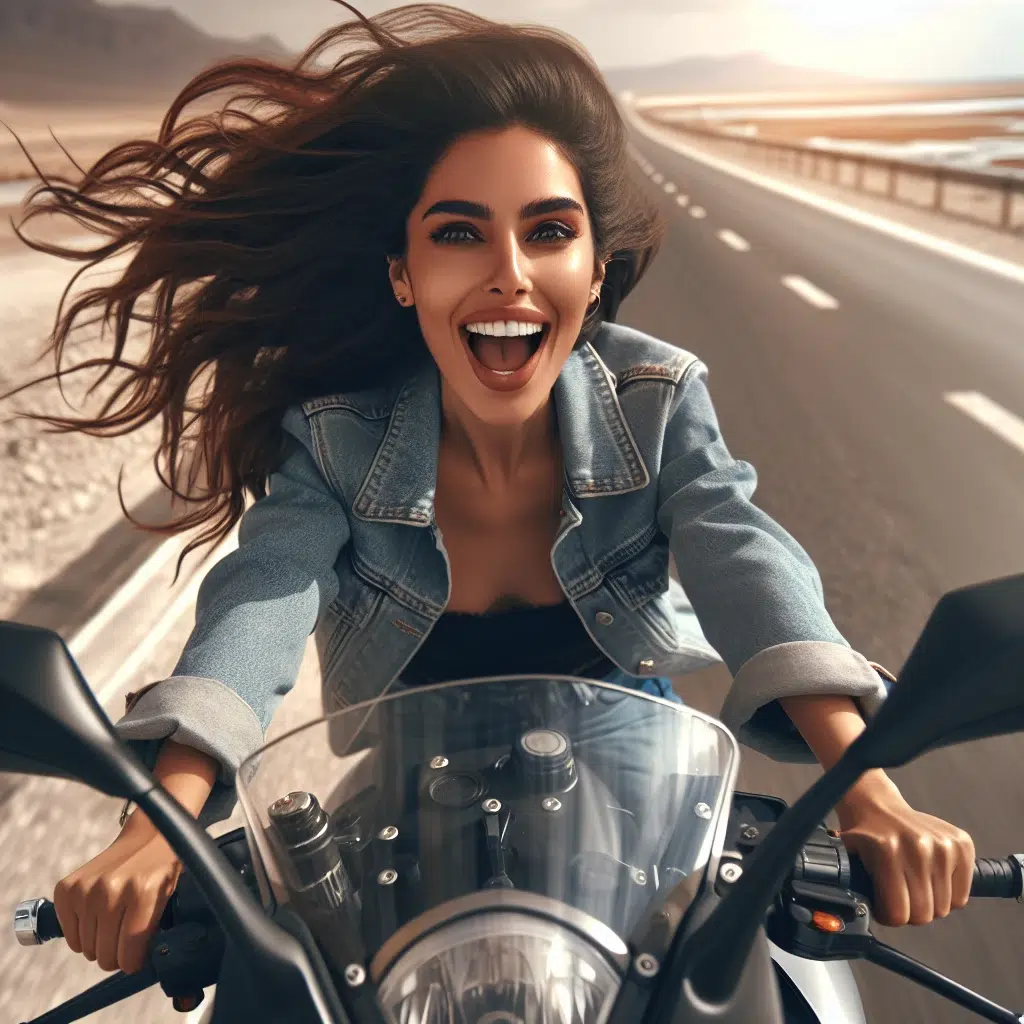 The Thrill of the Ride


Riding a motorcycle is an experience unlike any other. The feeling of freedom that comes with being out on the open road, with the wind in your face and the engine's rumble beneath you, is hard to replicate in any other form of transportation. Motorcycles allow you to connect with your surroundings in a more direct way; it's just you, the bike, and the journey. The thrill that comes from accelerating on two wheels elicits a sense of excitement that many riders find addictive.


Enhanced Travel Experiences


Motorcycles offer an opportunity for enhanced travel experiences. Whether it's navigating through city streets with much more ease than a car or exploring off-road paths and scenic byways, motorcycles can go places that other vehicles cannot. The sizes and styles of bikes vary, allowing for a wide range of travel options, from touring to adventure biking, which can bring even more variety to your journeys.


City Exploration: Easier parking and nimble handling in traffic.
Scenic Routes: An immersive way to enjoy landscapes and nature.
Adventure Riding: Access to paths and trails off the beaten track.
Community and Camaraderie


The motorcycle community is known for its camaraderie. When you learn to ride, you're not just picking up a new hobby—you're becoming part of a global family. Local clubs, online forums, and group rides are just some of the ways that motorcyclists connect with one another. Engaging with this community can lead to lifelong friendships, shared experiences, and a sense of belonging.


Motorcycle Rallies and Events


Various rallies and events are held throughout the year, bringing motorcyclists together to celebrate their passion. From iconic gatherings like Sturgis in South Dakota to local charity rides, there's no shortage of motorcycle-related activities to participate in.


Learning a Valuable Skill


Motorcycle riding is not only a leisure activity but also a valuable skill. Navigating a motorcycle safely requires a unique set of abilities that can enhance overall road awareness, including:


Better balance and coordination
Enhanced reflexes and reaction times
Improved focus and concentration
Greater understanding of road dynamics


Riders often report that the skills they acquire from riding a motorcycle translate into being more cautious and skilled drivers of other vehicles.


Fuel Efficiency and Economic Benefits


In comparison to cars, motorcycles are generally more fuel-efficient, making them a more economical choice for personal transportation. Not only do they consume less fuel, but insurance rates, taxes, and maintenance can also be less expensive. This makes motorcycling an attractive alternative for those looking to save money and reduce their carbon footprint.


Customization and Self-Expression


Motorcycles are highly customizable, and many riders take pride in creating a machine that reflects their personal style and preferences. From paint jobs and chrome to performance upgrades and accessories, the possibilities are endless. This self-expression can extend to protective gear and apparel, further allowing riders to showcase their individuality.


Choosing Your Ride


Whether you prefer a sleek sportbike, a classic cruiser, or a rugged off-road dirt bike, there's a motorcycle to suit your lifestyle and aesthetic. And with customization, your bike becomes a unique statement of who you are as a rider.

In conclusion, learning to ride a motorcycle presents a multitude of benefits and adventures. It can be a thrilling hobby, a practical form of transportation, and a pathway to joining a welcoming community of diverse individuals. As with any high-speed activity, it requires responsible handling, but with the right training and approach, it could be one of the most rewarding skills you'll ever learn.