Unleashing the Beast: Honda CB 1000 Hornet 2024 Overview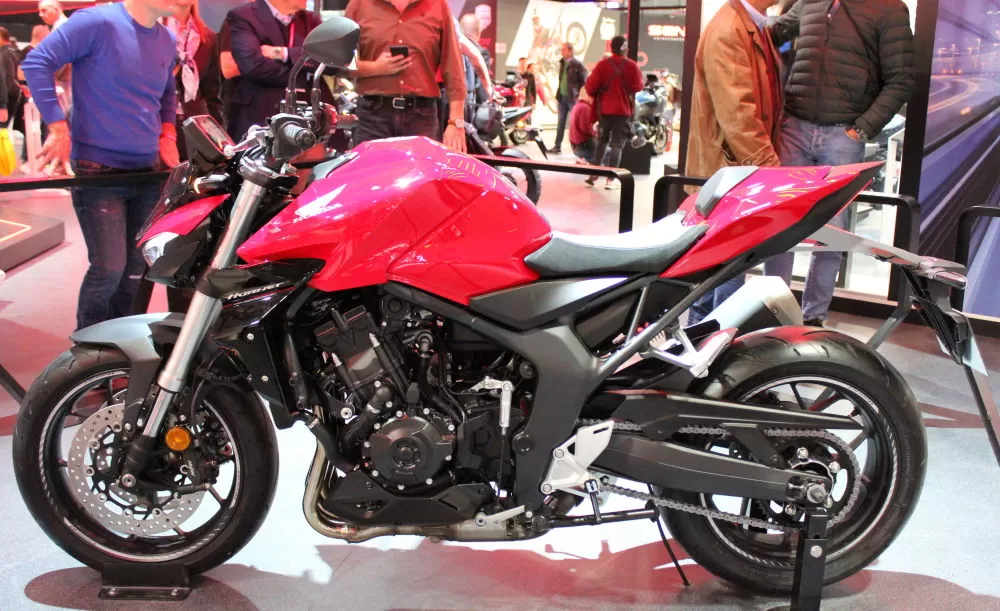 A tribute to style and performance, the all-new Honda CB 1000 Hornet 2024 brings back the nostalgic Hornet=name while infusing cutting-edge design elements. Discover how this aggressive motorcycle compares with its competitors in the fierce roadster landscape.
Redefining a Classic Name
The resurgence of the Hornet name by Honda has breathed new life into the brand's roadster lineup. But it's not just about reintegrating an old favorite; the CB 1000 Hornet 2024 introduces sleek lines, a menacing façade, and powerful guts that scream aggression at every turn. With features designed to excite and entice, let's dive into the specifics of this beast.
Design Aesthetics: A Gangster Physique for the Modern Motorcyclist
Making its break from the recent years' uninspired designs, the CB 1000 Hornet sports a ruthless look befitting the modern roadster segment. This rebirth is complemented by a minimalist tubular steel frame using the engine as a stiffening element, alongside a standard aluminum swingarm.
Power and Performance: Less Running with the Bulls, More Charging Ahead
Compared to its competitors – boasting between 180 and 210 horsepower – the CB 1000 Hornet may seem less potent. However, this sleek machine aims for responsiveness and mid-range power rather than sheer raw force.
Slipper clutch: Reduces left-hand strain and torque feedback, improving rider comfort over long distances.
Reasonable power output: While not matching the monstrous levels of its competitors, the Hornet's power aims to be more usable for everyday riders.
Despite having lower horsepower than competitors like the Kawasaki Z H2 or Ducati Streetfighter V4, the CB 1000 Hornet will still pack quite a punch. Its attractive pricing is this Honda's primary selling point, positioning it as a powerful yet budget-friendly roadster option.
Electronics: Meeting the Market's Expectations
The CB 1000 Hornet doesn't disappoint when it comes to essential electronic features required by today's demanding market standards. You'll find:
Three driving modes: Providing ultimate rider control and customization on any terrain.
ABS: Ensuring safe braking during all rides.
Traction control: Keeping the bike stable, even during the most aggressive accelerations.
While it may lack additional cutting-edge electronics found in its fiercest rivals, the more-affordable new Hornet offers a balanced feature set with its target audience in mind.
A Glimpse at the Dashboard: A Technological Workhorse
Borrowing design cues from other modern Hondas, the CB 1000 Hornet incorporates a 5-inch color TFT screen that pairs with the Roadsync app. This all-in-one dashboard solution keeps essential specs front-and-center while offering an approachable user experience.
Comparing Apples to… Hornets?
If we pit the new Honda CB 1000 Hornet against notable competitors in terms of price and performance, it becomes clear why this newcomer stands out:
Honda CB 1000 Hornet 2024: €13,000
Suzuki GSX-S 1000 2024: €13,599
Yamaha MT-10 1000 2024: €16,200
Also noteworthy is its potential fuel-efficiency advantage over competitors. Although Honda has not specified the overall consumption figures for the CB 1000 Hornet, it's expected to be more frugal than its rivals (such as Yamaha MT-10 1000 at 6.83 L/100km).
A Compelling Roadster Choice: The Nouvelle CB 1000 Hornet 2024
Set to make waves upon its release, the Honda CB 1000 Hornet 202-html holds a fierce competitive edge thanks to its aggressive pricing and optimal power balance. While its electronic features might not measure up to some high-end roadsters, this beast still offers enough technological prowess to satisfy modern riders.
With an undeniable blend of style, performance, and affordability, the Honda CB 1000 Hornet 2024 promises to shake up the roadster landscape, ultimately becoming an iconic rider favorite among motorcyclists worldwide.