Get Ready for an Exciting EICMA 2017: Milan Motorcycle Show Preview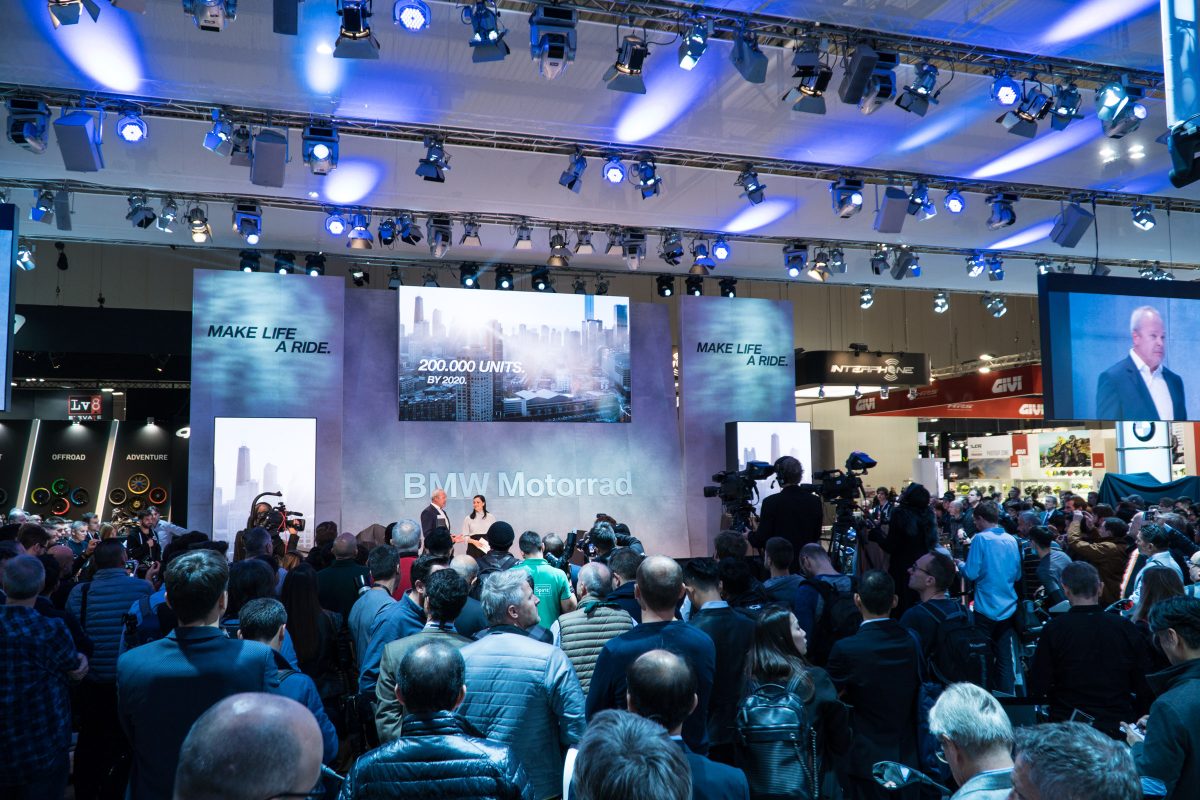 The international motorcycle community is all set to converge at the highly anticipated EICMA 2017, the annual Milan Motorcycle Show. With bike and product manufacturers, importers, and distributors lining up to showcase their latest offerings, it's no wonder every motoring enthusiast is excited about what lies ahead.
Leading companies such as Ducati, Honda, and Yamaha are eager to take center stage during press conferences scheduled throughout the duration of the event. At BikeSocial, we strive to be your go-to source for up-to-date information and insights on these conference presentations, as well as exploring new bikes on display.
Press Conferences Galore: Stay Tuned for Live Updates
Every major manufacturer will hold a 30-minute slot during the press day to reveal their intriguing 2018 concept or production bikes. While some brands like Ducati host their own standalone press conference, Honda and Yamaha plan to make a big splash with their uniquely scheduled announcements between Sunday, November 5th, and Monday, November 6th.
Note: For those not attending, don't worry! You can still stay updated since many of these conferences will be live-streamed.
SUNDAY 5th NOVEMBER – 9 pm CET: DUCATI
MONDAY 6th NOVEMBER – 7 pm CET: HONDA
MONDAY 6th NOVEMBER – 9 pm CET: YAMAHA
Our team at BikeSocial will be on-site providing real-time updates and exclusive looks into the latest motorcycles, which should be showcased at Motorcycle Live at the NEC, Birmingham, between November 19th and 26th.
Trailblazing New Bike Launches
What's a motorcycle show without some breathtaking launches? EICMA 2017 promises to flaunt a spectacular lineup of new bikes that are poised to hit showrooms shortly. Here's what to expect from the most prominent manufacturers:
Ducati Raises the Bar
Italian motorcycle giant Ducati has already created buzz around its forthcoming headline-grabbing model, the new V4 Superbike. It remains to be seen whether this addition lives up to the hype as the flagship bike in Ducati's lineup for 2018.
Kawasaki Surprises with Mystery Tourer
While Kawasaki has teased its brand-new supercharged touring bike, we aren't too sure about the details yet. However, it's certain that something exciting is coming our way as the manufacturer aims to create ripples in the adventure biking market.
Honda Unveils Stunning Models
Japanese automaker Honda has chosen EICMA 2017 to unveil its fantastic range of machines, including the much-talked-about Neo Sports Cafe concept and the iconic Gold Wing cruiser. With a renewed focus on groundbreaking technology and aesthetics, these latest models could become fan favorites in no time.
Yamaha Presents Top Performers
Not wanting to lag behind their rivals, Yamaha will take center stage, pulling off the covers from some impressive bikes like the advanced and attractive Ténéré 700 World Raid Edition.
EICMA 2017 is shaping up to be an exciting affair, with an impressive lineup of bikes and manufacturer announcements expected. Mark your calendars and stay tuned for regular updates as we bring you the latest from this global motorcycle showcase!